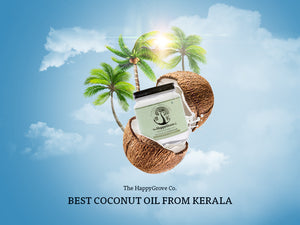 #Best Coconut Oil from Kerala #Best Coconut Oil in Kerala #Coconut Oil prices in Kerala Did you ever check the source from where your coconut oil is coming from? Oh, you aren't a coconut oil user? Never mind! For the users and the non-users, we will tell you why it is important to check the source of your coconut oil, and also give you some knowledge on why you should start using one of the best coconut oil from Kerala. Coconut oil consumption in India is not new. But now, even the other parts of world like the US are slowly shifting towards virgin coconut...
---
Understanding how virgin coconut oil is produced will give you insights about whether you're using/consuming pure virgin coconut oil or the purity of your coconut oil is only on the packaging! Find out the difference between Cold Pressed vs Cold Processed. Let's find out why Cold Pressed Virgin Coconut Oil is not the ultimate in the market, and whether there's something better than that. Importance of Cold Processed vs. Cold Pressed Though cold-pressed and cold-processed virgin coconut oil sounds alike, there's one distinct difference – the word 'PROCESSED'. 90% of the virgin coconut oil in the market is made using cold-pressed technology....
---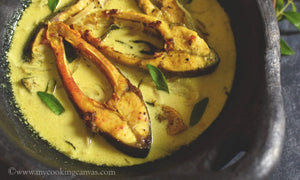 Fish Molee is a Soulful dish for those who love Fish with the aroma of Coconut Oil. Fish Molee, a cultural keystone dish from Kerala. Fish slow-cooked in a generous amount of Coconut milk .with minimal spices. I love it more when it is cooked with virgin Coconut oil. One can find several types of coconut oil in the market. The common labels are refined vs. unrefined. Unrefined coconut oil is usually called virgin (pure coconut oil). Many describe their oil through its method of extraction; cold-pressed, expeller-pressed. But expeller pressed and cold-pressed oils don't necessarily mean "raw". A few...